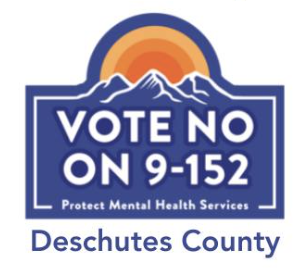 An informational town hall meeting is being hosted at the Embark Coworking Community regarding "Vote No on 9-152 Deschutes County" to protect psilocybin services for veterans, people in end-of-life care, and those struggling with mental health challenges.
Psilocybin therapy is a mental health therapy that uses psilocybin, a natural medicine found in mushrooms, to treat addiction, depression, anxiety, PTSD, end-of-life anxiety, and other mental health challenges. In 2020 Oregon approved Measure 109 which created a regulated access program for psilocybin therapy. Deschutes County also approved Measure 109 locally, but we are being asked to affirm our decision by voting NO on psilocybin prohibition.
The evening opens with presentations from a panel of speakers who include mental health care professionals, land use specialists, psilocybin therapy clients, veterans, and a future psilocybin producer.
The floor will then open for questions about what psyilocybin therapy in unincorporated Deschutes County will look like.